Jeep 'Embrace the Irregular'
'Embrace The Irregular' a brand launch and repositioning for the all-new Cherokee. A more refined choice, not interested in fitting in, but standing out for all of the right reasons, we set out to prove there is real beauty in the unusual, by embracing the irregular at every opportunity.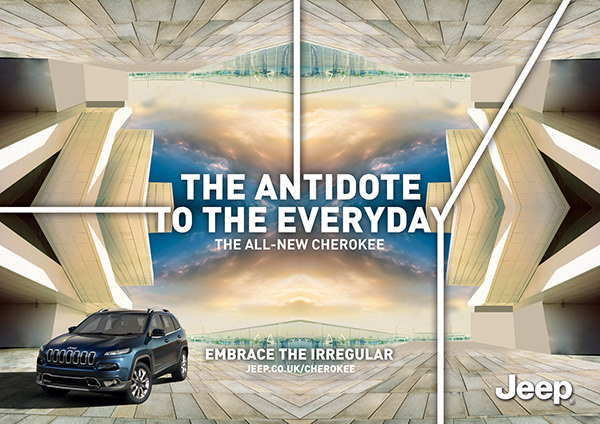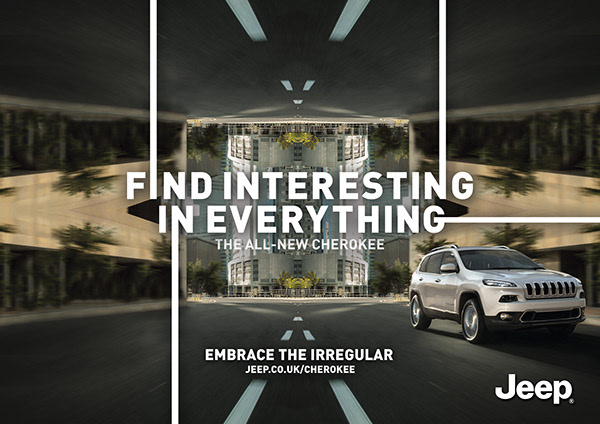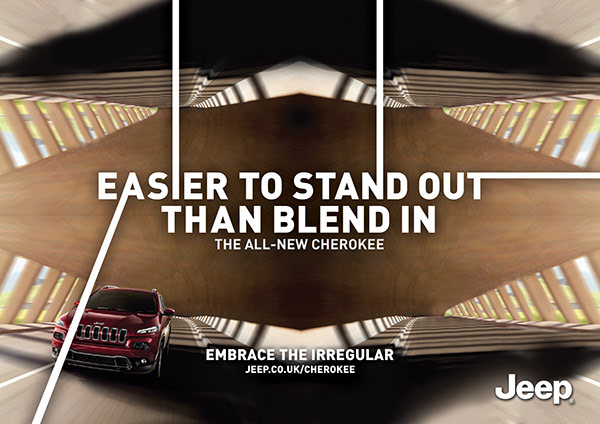 Credits ~ Agency: Leo Burnett London | Creatives: MIKE Cuthell, Paul Mann.